Dear Calibrate Family,
Firstly, Kung Hei Fat Choy to you all!
Hope you have all had a well rested lunar new year with your nearest and dearest.
In light of the recent government actions relating to the Novel Coronavirus, Calibrate Studios would like to inform you of the following;
At Calibrate Studios, we will:
Ensure the gym and all equipment are regularly cleaned.

Provide hand sanitiser throughout the gym for everyone's regular use.

Provide strong antibacterial hand soap in the toilets.
We ask that, as a member, you adhere to the following:
Please use the disinfectant sprays and anti-bacterial wipes provided to clean up any bodily fluids from the equipment and floor & mats.

Please use the hand sanitisers provided to regularly clean your hands, particularly upon arrival.

If you feel unwell or have any cold or flu like symptoms, please rest up instead of coming into the studio!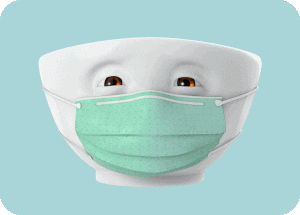 Last but certainly not least, we have been enquiring with our community as to whether they have been travelling to/from the mainland recently. If so, please let us know. Please note that we are following the suggested 14-day incubation period, so if you have travelled recently please refrain from attending class/sessions.
Whilst we will do our best to keep the studio as clean as possible, we cannot guarantee a totally clean and germ-free space. Please use your best judgement to decide whether you feel it is appropriate for you to be in the studio or to any outdoor classes*.
*At this moment in time, all Happy Valley based classes will be relocated due to the closure of all LCSD grounds. We will advise the relevant groups accordingly.
We would like to thank you in advance for your understanding and cooperation.
Please stay safe and healthy!
The Calibrate Team